Pipes manufactured in our integrated manufacturing plant are carefully stocked in our stockyard with utmost attention. Pipes in the stockyard are classified according to their diameters and type,
Shipment details of the pipes are arranged according to mutual consent with clients,
Pipe shipments may be shipped with client vehicles and/or with a third party logistics company rental vehicles,
Depending on sale conditions, we may provide logistics of the pipe till client job site
Ground shipments, ocean freight, air freight and railway transportation is available for logistics of manufactured pipes in our integrated plant
Telescobic loading may be available when appropriate in order to save time and provide economy for transporting pipes
Due to broad product portfolio, different types of pipes may be nested in each other in shipping pipes. For example, we can ship HDPE pipes nested in GRP Pipes.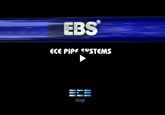 IS A BRAND NAME PERTAINING TO

MEMBER OF THE